Godavari is now open for appointments at our Parnell Studio, the Godavari Team will help you create your dream diamond engagement ring.
Book an appointment with our Diamond experts today or feel free to contact us to find out more.
contact us
Create Your Dream Engagement Ring
Say I love you with a one-of-a-kind custom engagement ring. Made just for you in NZ, the Godavari team will help bring your or your partner's dream ring to life. Whether you're looking for a gold solitaire diamond ring or a stunning platinum design, our team is here to realise your vision perfectly. Say 'I do' to a custom-made engagement ring by Godavari today!
Creating an engagement ring that truly represents the love you share with your partner is simple with Godavari. From choosing the diamond/s, drafting a design, and creating a bespoke engagement ring you can cherish forever, our diamond specialists are here to help from start to finish.
Symbolise Your Love With a Bespoke Engagement Ring by Godavari, choose a beautiful diamond set within one of our iconic precious metal globes and create your dream rings together.
Experience Endless Possibilities With Godavari Diamonds.
If you're unsure where to start, we can help with that too! Here is a breakdown of everything you should consider when designing your engagement ring with us.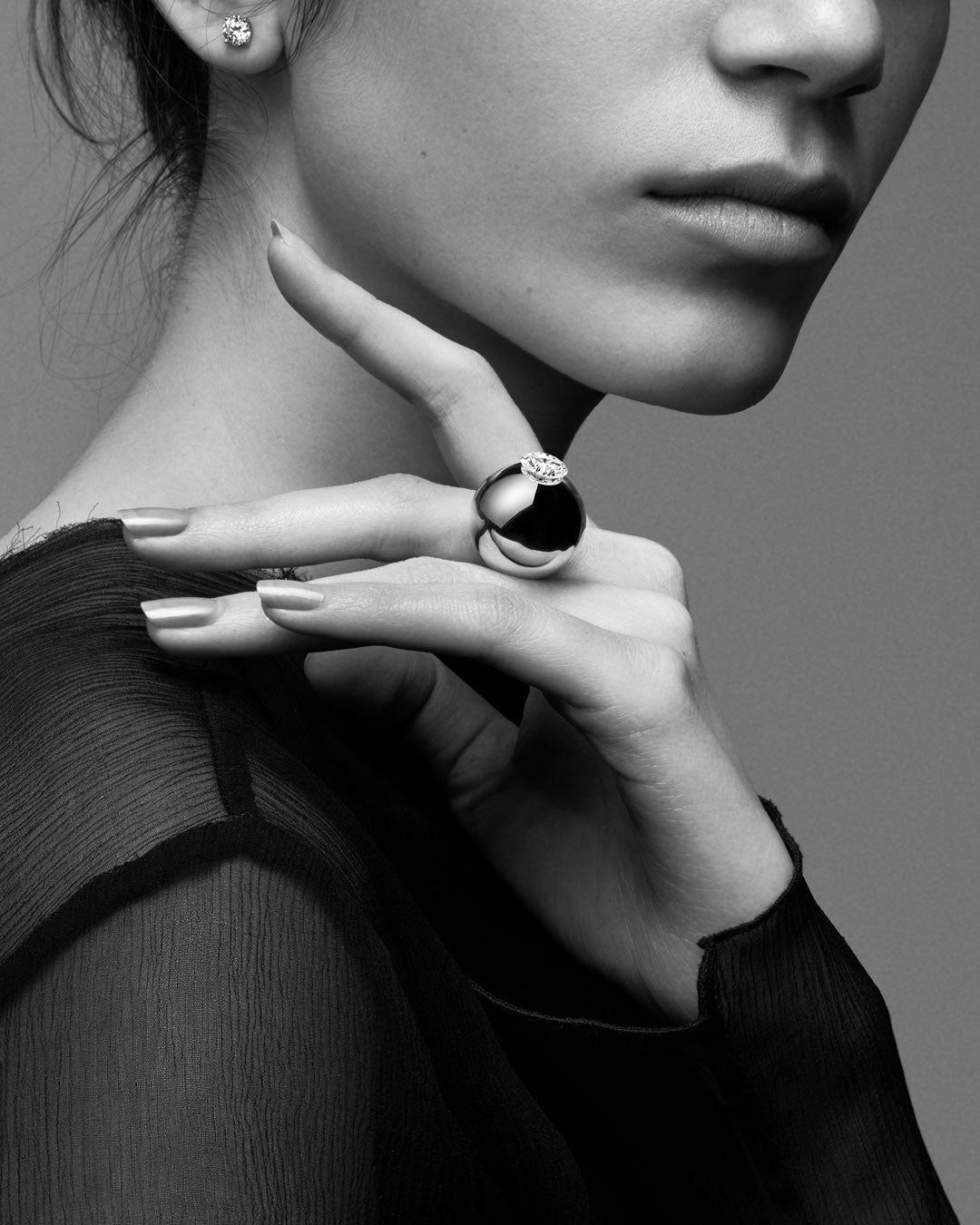 Design
Halo
Three-stone
Bezel
Swirl
Metal
Remember: an engagement ring is a symbol of your love. So, make sure you choose a metal that perfectly represents your shared connection. At Godavari, we can design and create your engagement ring using gold, rose gold, and platinum.
Diamond
When choosing a diamond, it's worth considering the four C's. Whether customising a gold or platinum engagement ring, understanding the cut, carat, colour, and clarity will help you choose the perfect diamond.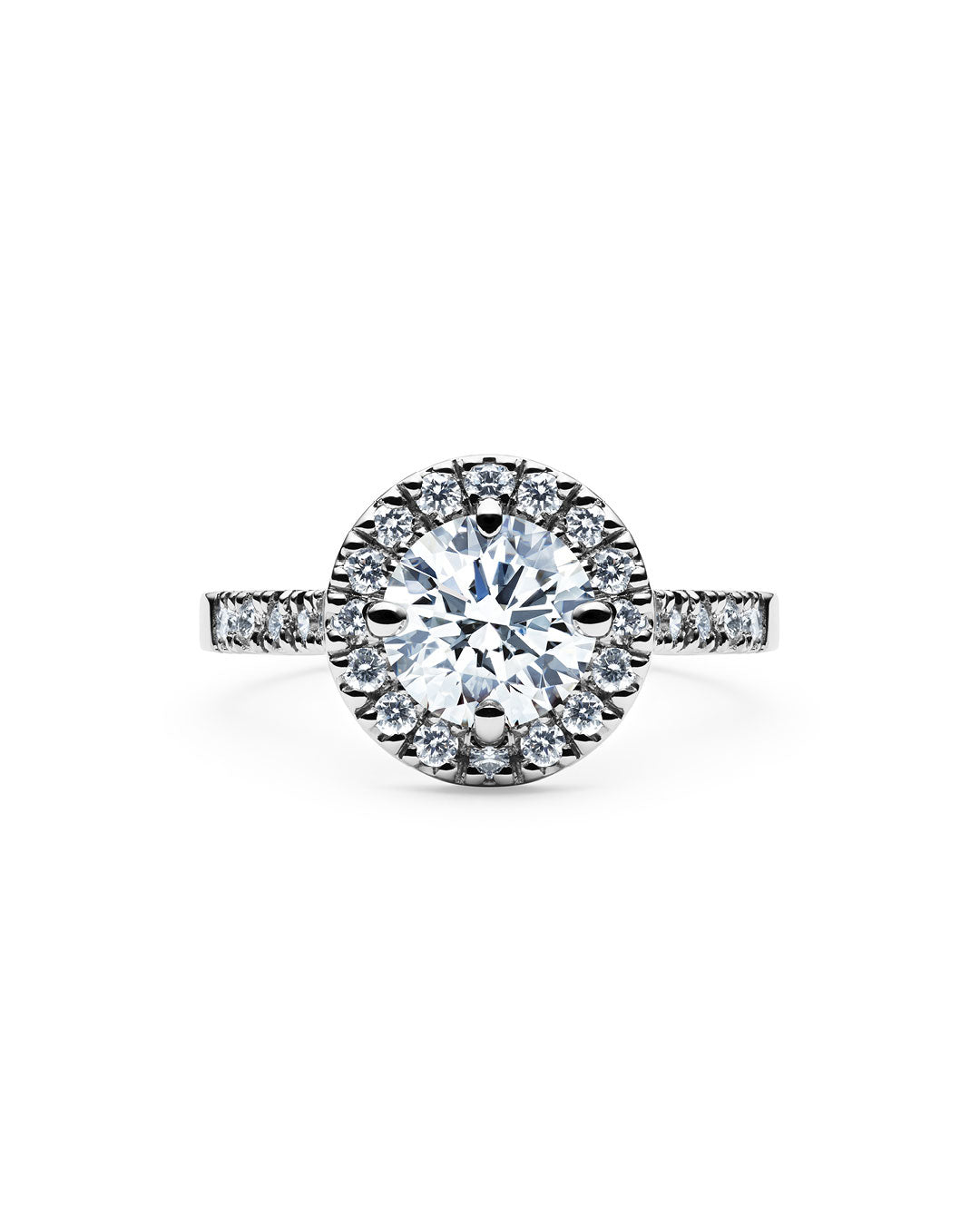 Wear
How often will you wear the ring? Will you have to take it off for work, or can you keep it on every day? Considering the frequency in which you will wear the ring will help you determine a design that is as stunning as it is practical. 
Size
You want to ensure you can start wearing your custom-made engagement ring right away. We'll take finger measurements at the design stage, but having a good idea of the size you're after will help us perfect it from the beginning! 
Budget
Having a budget for your engagement ring customisation will help you narrow down your options. Our team will work with you to produce an incredible and affordable design that you'll surely love. 
about Godavari diamonds
Godavari is a diamond brand founded on the principles of sustainable luxury, mindful design and bespoke craftsmanship. The Godavari marque heralds these principles along with the element of surprise, a moment in time to be remembered forever.
Purchasing a Godavari diamond is your ethical choice for both sustainability and exceptional quality.
GIA created the first, and now globally accepted standard for describing diamonds: Color, Clarity, Cut and Carat Weight. Today, the 4Cs of Diamond Quality is the global standard for assessing the quality of any diamond
Learn More